Covid-19 Prevention Policy
April 1, 2022: As the impact of COVID and its variants has evolved, we no longer require patrons, staff, or volunteers to wear a mask.
We will continue to provide a sanitized facility and offer hand sanitizer for guests.
For anyone who feels more protected wearing a mask, we encourage you to do what's right for you.
Our goal is to provide great entertainment in a clean, safe, and comfortable environment.

Thank You. Ritz Theater Board of Directors
Thank you to everyone who continues to support our nonprofit community theater during these unusual times, your loyalty is inspirational. The Theater team appreciates your patience and understanding, and we will continue to notify you as our policy is updated.
If you have questions or concerns, give us a call at 407-321-8111 or email us at [email protected].

We will continue to offer full-capacity seating so you can select the best seat in the house.

Masks are required for patrons, staff, and volunteers. We ask that you please keep masks on during performances, except when eating and drinking.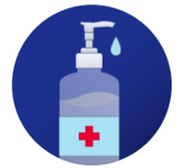 We continue to provide hand sanitizers for our guest.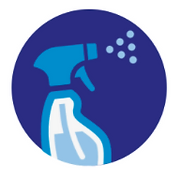 We continue to sanitize all surfaces.