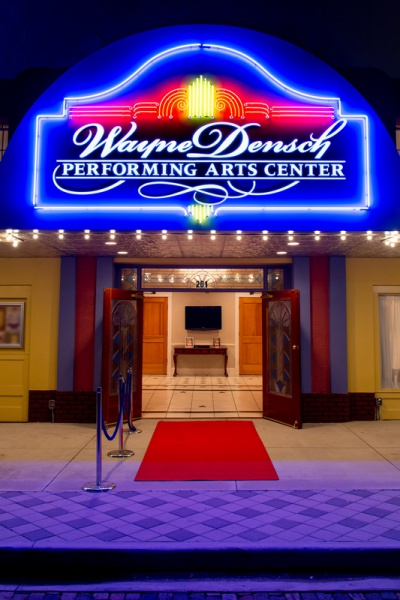 "There is a kind of invisible thread between the actor and the audience, and when it's there it's stunning and there is nothing to match that." – Maggie Smith
Although we're physically located in Sanford, we serve a much larger community that extends from Orange to Volusia Counties. We believe that bringing theater to life enriches those who participate in staging the productions, and those who attend our performances.
Simply put, our mission is to produce and present entertainment that engages and inspires diverse audiences while cultivating performance art for youth and regional talent. 
We offer regional residents an opportunity to be involved in all aspects of the theatrical performance. Each season we perform four shows. All of our auditions are open to actors of all ages and talents. If acting is not your greatest strength, our productions offer individuals a wide variety of opportunities where they can use their talents to take words on a printed page to a multi-dimensional stage experience. Those who participate on our side of the footlights represent a diversity of age, culture, life experience, and a strong appreciation of the importance of the arts.
Each season, a dedicated group of individuals with expertise in the various facets of theater arts, known as the Ritz Theater's Repertory Committee, selects the shows that we stage. In so doing, our focus is to preserve and advance the arts while entertaining the community. The committee meets regularly to plan and select performances and to fill the executive crew positions. 
As a non-equity professionally managed community theater, volunteers are always needed. If you have skills in costuming/sewing, set design and construction, prop management, tech., lighting, choreography, music direction, orchestra, or other theatrical disciplines let us know. Watching theater can be a great experience, but bringing shows to life on the stage or behind the scenes creates a sense of accomplishment. If you are interested in being a part of our team, please fill out our introduction form.

Doug Carey
Board of Directors / Repertory Committee Chair
Upcoming Theatricals & Auditions
Click each image for more information.
Subscribe to Audition Notices