Disney and Cameron Mackintosh's Mary Poppins
A 2023 Ritz Theater Theatrical Production
October 6, 7, 13, 14 at 7:30 p.m., October 8, 15 at 3 p.m., October 14 at 2 p.m.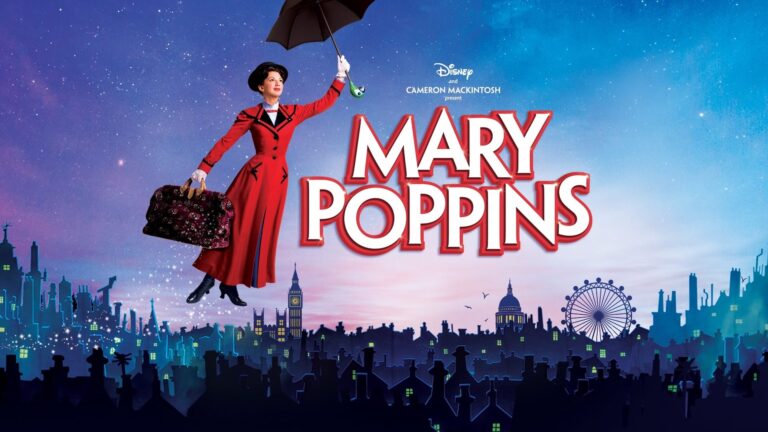 Everyone's favorite practically perfect nanny takes the stage in this Supercalifragilisticexpialidocious musical adventure. The jack-of-all trades, Bert, introduces us to England in 1910 and the troubled Banks family. Young Jane and Michael have sent many a nanny packing before Mary Poppins arrives on their doorstep. Using a combination of magic and common sense, she must teach the family members how to value each other again. Mary Poppins is an enchanting mixture of irresistible story, unforgettable songs, breathtaking dance numbers, and astonishing stagecraft. A Music Theatre International production. Sponsored in part by the State of Florida, Department of State, Division of Arts & Culture, and by the Florida Council on Arts and Culture.
Original music and lyrics by Richard M. Sherman and Robert B. Sherman. Book by Julian Fellowes. New songs additional music and lyrics by George Stiles and Anthony Drewe. Co-created my Cameron Mackintosh. Original London Broadway credits:
Produced by Cameron Mackintosh and Thomas Schumaker. Co-choreographer: Stephen Mear. Lighting design: Howard Harrison. Scenic and costume design: Bob Crowley. Co-direction and choreography: Matthew Bourne. Directed by: Richard Eyre.