A 2024 Ritz Theater Theatrical Production
March 8, 9, 15, 16 at 7:30 PM, March 10, 17 at 3 PM, March 16 at 2 PM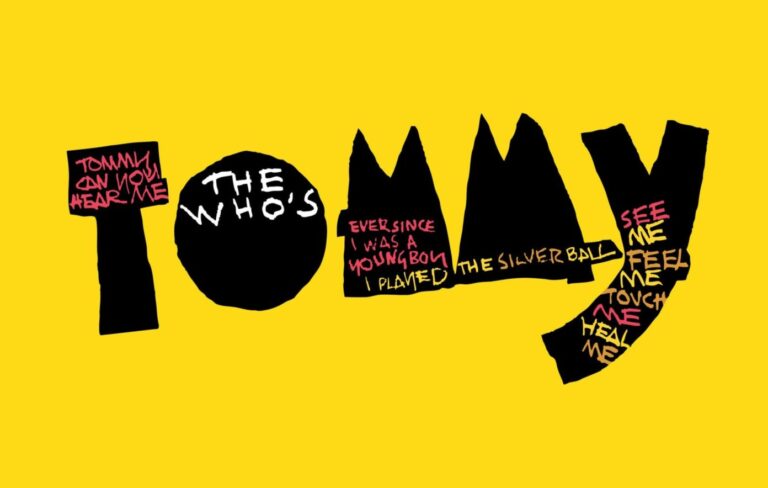 Based on the iconic 1969 rock concept album, The Who's Tommy is a profound tale of hope, healing, the human spirit, and forgiveness. The story of the pinball-playing, deaf, dumb, and blind boy who triumphs over his adversities has inspired, amazed, and puzzled audiences for more than 40 years. After witnessing the accidental murder of his mother's lover by his father, and his parents' admonishments, Tommy is traumatized into catatonia. As he grows, he suffers abuse at the hands of his sadistic relatives and neighbors, and his parents are woefully ill-equipped to cure him. As an adolescent, he's discovered to have an uncanny knack for playing pinball and, when his mother is finally able to break through his catatonia, he becomes an international celebrity and experiences the fleeting nature of fame. 
Winner of five Tony Awards, and a worldwide smash hit, The Who's Tommy features the music of a generation, which remains as relevant today as when it was written more than 50 years ago, and more than 20 years ago when the show was first staged on Broadway. A Music Theatre International production. Sponsored in part by the State of Florida, Department of State, Division of Arts & Culture, and by the Florida Council on Arts and Culture.
Thu., November 30, 6:30PM-8PM | Mon., December 4,
6:30PM-8PM |
Tue., December 5,
6:30PM-8PM
Open auditions for "The Who's Tommy" will be held at the Ritz Theater, 201 S. Magnolia Avenue, Sanford. Audition times for each date are 6:30PM to 8:30PM. All roles are open.
"Tommy" was initially created by The Who as a rock opera that debuted in 1969. It was subsequently made into a movie and then, in the 1990s, was reimagined as a Broadway show, ultimately winning five Tony Awards. It features a number of enduring songs by The Who, including "Pinball Wizard," "Christmas," "Sensation," "I'm Free," "Amazing Journey," and "See Me, Feel Me."
The show features three principal leads: Tommy (late teens/early-20s), his father, and his mother. Additionally, there are two younger versions of Tommy: one between 4 and 6 years old and the other between 10 and 12 years old. There are a number of supporting principal roles as well, including Cousin Kevin, Uncle Ernie, and the Gypsy. The show also features a very busy ensemble, with actors being asked to play multiple roles throughout the show. It is anticipated that the cast will be in the range of 20-24 people.
The show also features one actor who can play a harmonica on "Eyesight to the Blind." Any auditioner who can do so will be asked to play something during the audition.
As "Tommy" is nearly entirely sung-thru, there will be no readings at the auditions. Rather, all auditioners will be asked to sing two rock songs to karaoke accompaniment. (We will have a Bluetooth speaker, but you'll need to have a device with Bluetooth capabilities.) Our preference is that your two songs will be of contrasting tempos, but definitely in the rock genre. Any period of rock is acceptable; however, The Who's music spanned the 1960s and early 1970s. In addition to the singing component of the audition, you may be asked to do a dance combination, and all auditioners will be interviewed as part of the audition process.
For any auditioner who would like to be considered for the role of Tommy, please make sure that at least one of your audition pieces is by The Who. That piece does not need to be from the show.
In the event that you are unfamiliar with the story, here is a short synopsis. In the early years of World War II in England, Captain Walker meets a young woman and they get married. He goes off to war and is reported missing in action; he is presumed dead. His wife has their son, who is named Tommy. While Captain Walker is held in a POW camp, Mrs. Walker goes on with her life, and on her 21st birthday, she is with her lover and four-year-old Tommy, when Captain Walker, now freed with the Allies' victory in the war returns home where he sees the two of them. An altercation ensues and the lover is killed. Tommy witnesses the killing and as a result of his parents' reaction to the situation, loses the ability to see, hear, and speak.
As he grows, Tommy endures a number of challenges and insults, and his parents are strained by guilt and the stress of raising a child who is almost completely non-responsive. While in his disabled state, Tommy somehow develops the amazing skill of being able to play a pinball machine better than anyone else, which leads to acceptance by his peers. Eventually, after many failures, Tommy overcomes his psychogenic disorder and returns to full function. His fans adore him and seek from him greater meaning in their lives. Eventually, Tommy comes to terms with the illusory quality of his fans' adoration and realizes through forgiveness that the normalcy he seeks is found in those who know him best.
Fill out the online form in advance or the printed version available during auditions.
Music and lyrics by Pete Townshend. Book by Pete Townshend and Des Mcanuff. Additional music and lyrics by John Entwistle and Keith Moon
Originally produced on Broadway by Pace Theatrical Group and Dodger Productions with Kardana Productions. The rock opera TOMMY, which was first performed by The Who in 1969, was originally conceived by Peter Townshend and Kit Lambert with contributions to the development by John Entwistle, Keith Moon, and Roger Daltrey