A 2024 Ritz Theater Junior Production
June 21 at 7:30 p.m., June 22 at 2 p.m. & 7:30 p.m., June 23 at 3 p.m.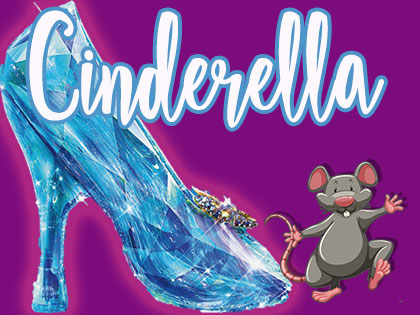 Cinderella is a well-known story about a girl mistreated by her stepmother and stepsisters. Despite these challenges, Cinderella finds happiness and love with the help of her godmother. The tale is a a classic fairy story, a 'rags to riches' tale about a kind-hearted girl who suffers various hardships only to marry the prince of the kingdom. Sponsored in part by the State of Florida, Department of State, Division of Arts & Culture, and by the Florida Council on Arts and Culture.